Volume Master – how to
Installation


Pinning to toolbar
Click on the puzzle icon in the top right corner of the browser and pin Volume Master to the toolbar so it's always at hand.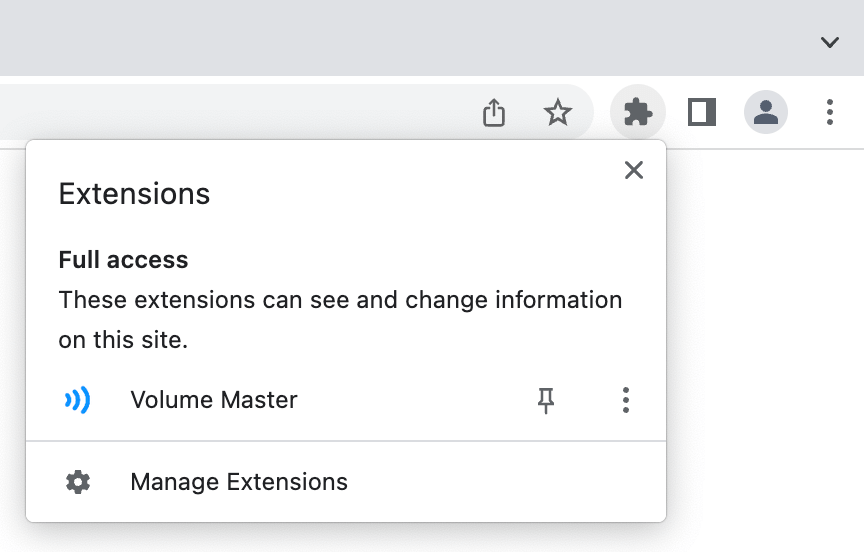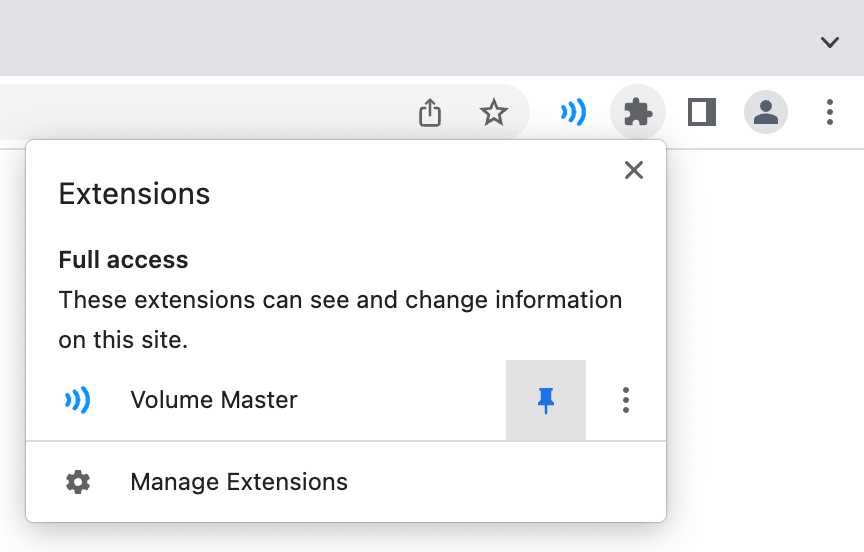 Opening popup
Click on the Volume Master icon in the toolbar to open the popup.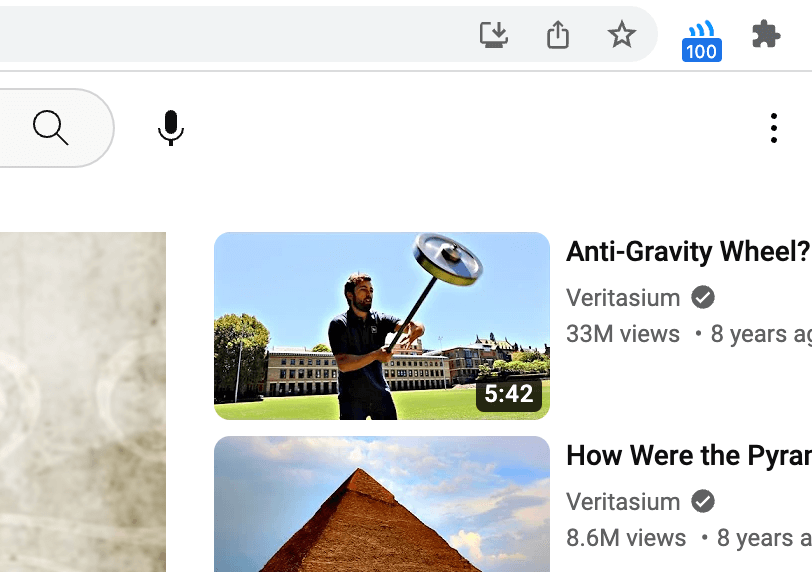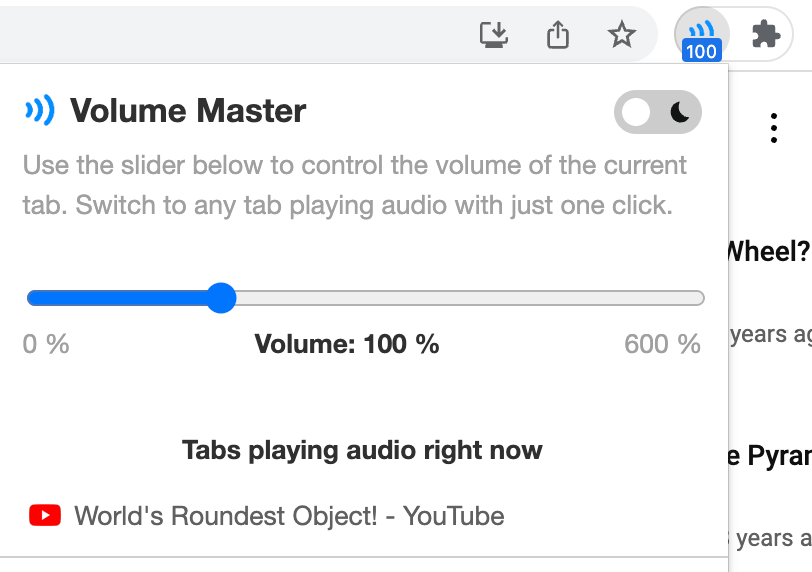 Adjusting volume
Move the slider to adjust volume of the current tab.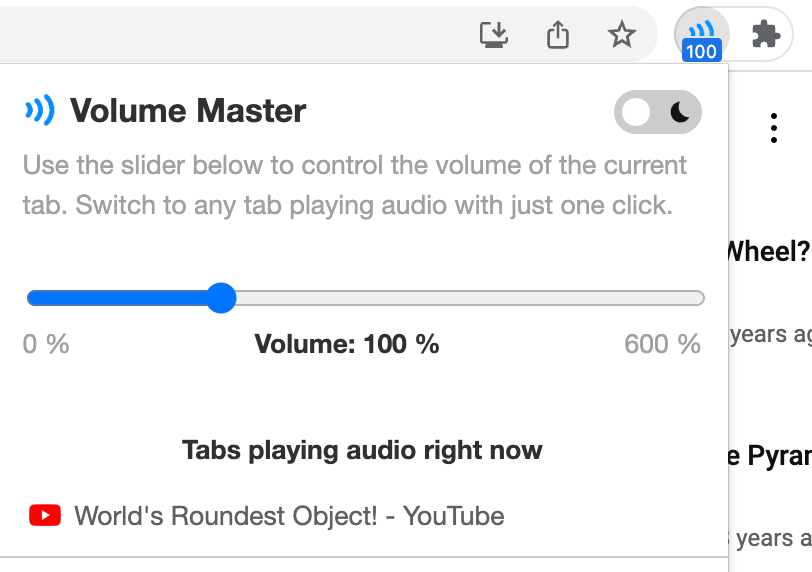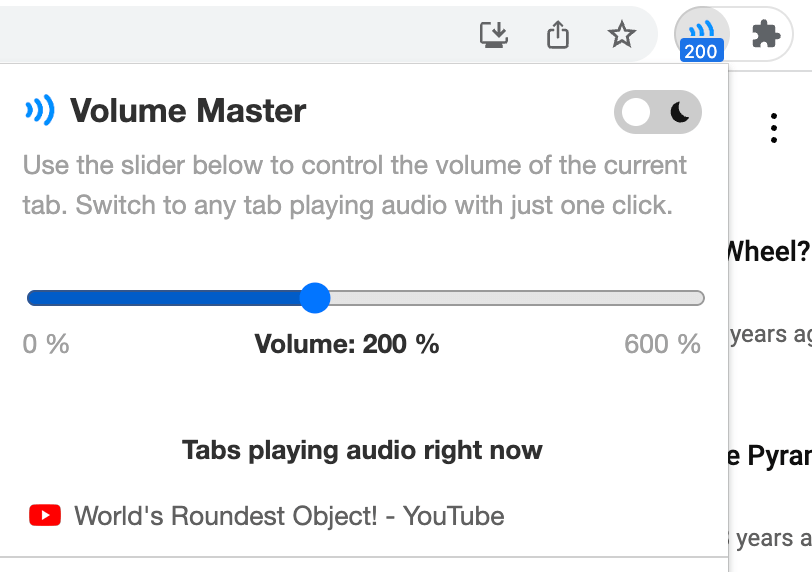 Switching to tab playing audio
Click on the tab icon/title to switch to the tab playing audio.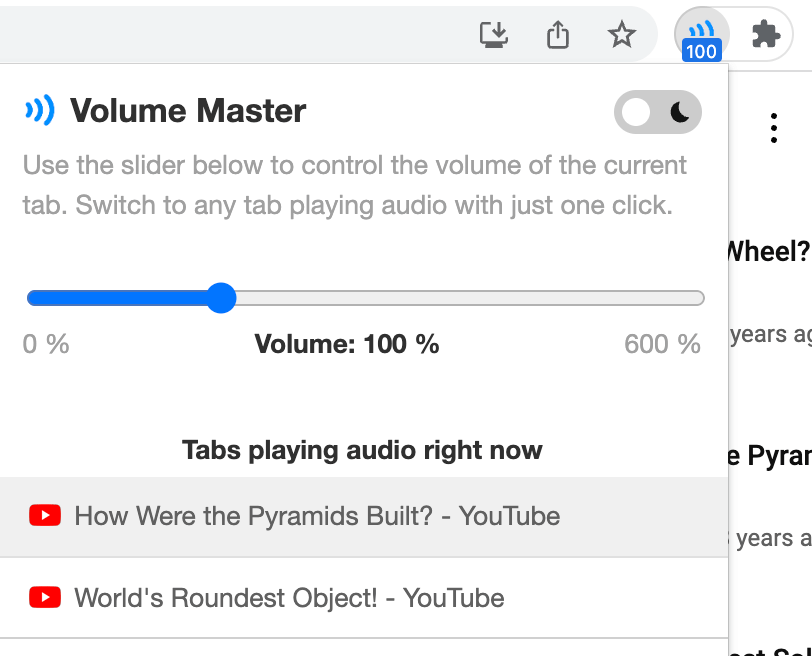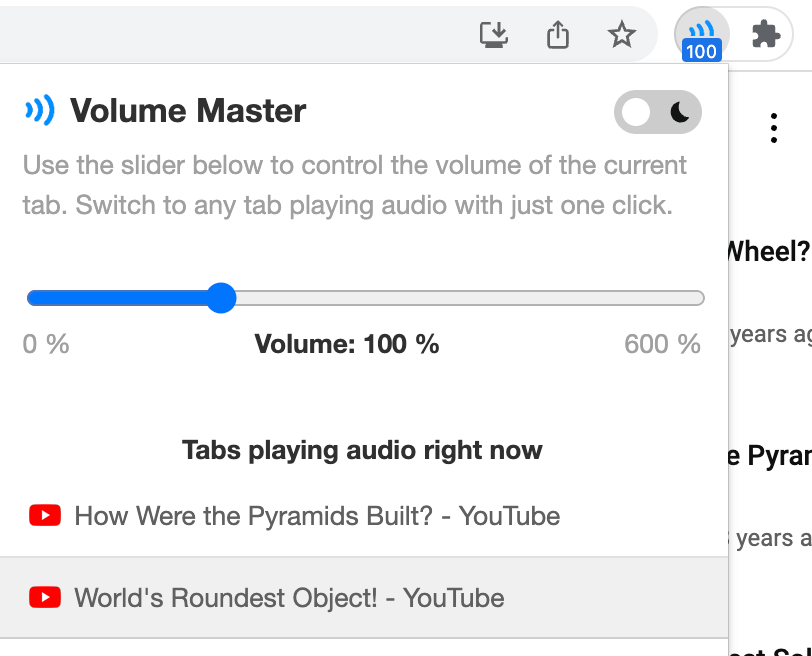 📬 Any questions?
If you have any questions, comments, or feedback, feel free to
contact me
.