Volume Master updated - restore & reset features!
🔄 Restore volume
This update adds a handy feature - restore volume button! This feature saves the volume level for every website where Volume Master was used, so the next time you visit that website, you can simply click on the "restore volume" button instead of manually adjusting the volume slider. This saves you time and effort, and ensures that the volume level is always set to your preferred level for each website.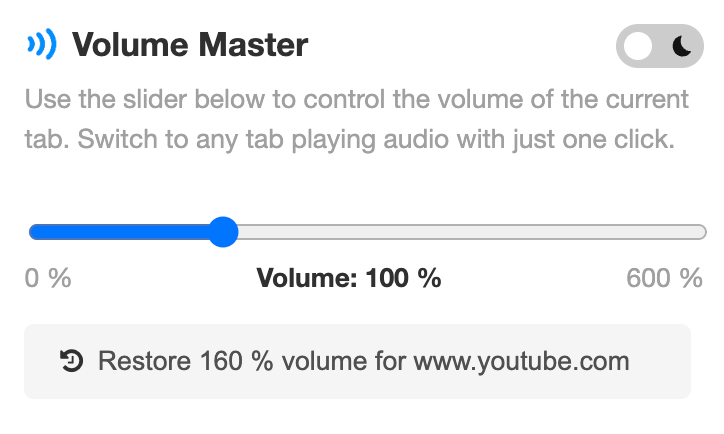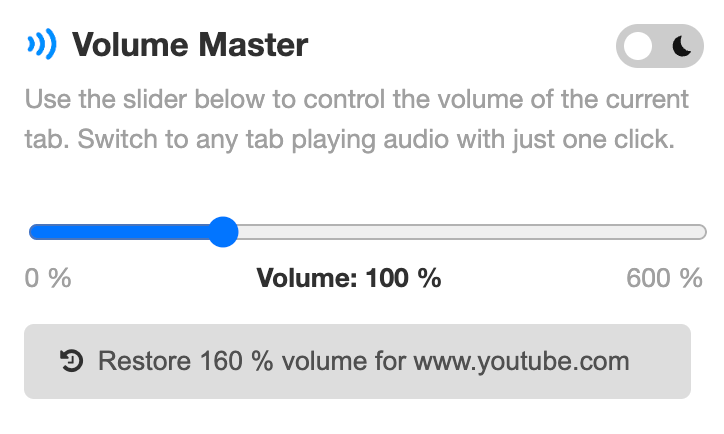 🔄 Reset volume
This update also adds a reset volume button! It's a convenient tool that allows you to quickly reset the volume level to 100% with just one click. This can be useful if you accidentally turned up volume level too high.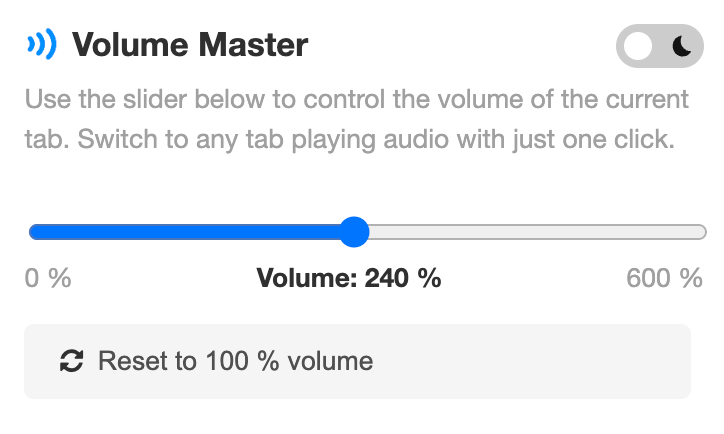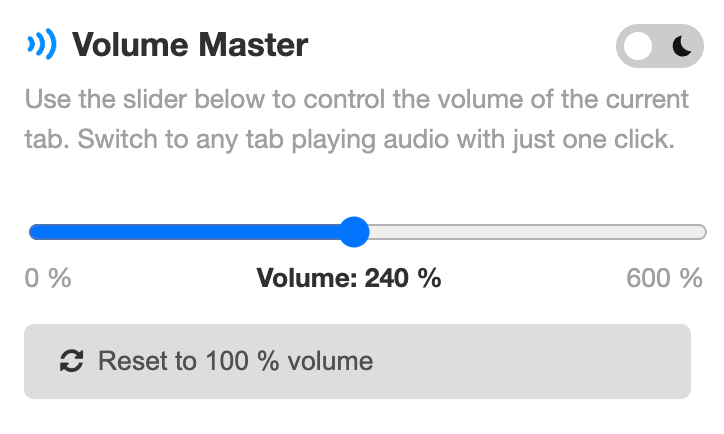 🆕 What's also new?
A series of subpages dedicated to helping you get the most out of Volume Master!
I'm confident that these new subpages will help you make the most of Volume Master, and I encourage you to check them out! You can find links to all of the new subpages in the navigation menu at the top of this page, or they're also listed below.
🌱 Stay up to date
Follow me on Twitter, so you can keep up with everything I'm doing!
📬 Any questions?
If you have any questions, comments, or feedback, feel free to
contact me
.
Thank you and have a nice day! ☀️